---
"Es gibt ja Rassismus wegen Coronavirus!"
---
Coronavirus, such a hot potato for a recent topic, isn't it?
It has been spreading all around the world starting from Wuhan, China. As I live in Germany, I had to hear about lots of news happening in local. Most of it is not a good news, especially about Asian people.
As I am an Asian woman living in Germany, I have to think about social phenomenon which has been happening on us. Whenever I hear about news that East Asian or Chinese women got attacked on the street by German or immigrants, I feel truly sorry for them and even angry about it.
And Yes, It has been actually happening starting from Berlin, Germany. Check below article published on 05.02.2020.
---
Related Article of Tagesschau
Ausgrenzung wegen Coronavirus'"Bis hin zu offenem Rassismus"
---
As the numbers of coronavirus infections and deaths rise, so do the number of reports of racism or xenophobia against Chinese people in Europe and the US. It's not the first time it's happened either.
Drama erupted on board a Lufthansa flight to China on Wednesday when a Chinese passenger started to cough violently at cruising altitude. To make matters worse, he admitted to fellow fliers that two weeks earlier, he'd been in Wuhan — the city at the center of the coronavirus outbreak.
Despite the uproar in the cabin, the captain kept his cool and just kept on flying. The plane landed safely at its destination, and crew and passengers who had sat near the Chinese passenger were tested immediately. A few hours later, there was relief all round when tests for the coronavirus were negative.
The rapid spread of this potentially deadly virus has clearly unsettled people across the world. The constant media coverage has boosted awareness of the dangers of this outbreak. At the same time, the lines between public vigilance and overreaction have quickly become blurred. All people of East Asian origin are now suspected by some of being carriers of this new virus. In one recent case in Frankfurt, a person was unashamedly asked: "Well, do you have the China virus?"
Anyone who looks East Asian and who has so much as a runny nose is now suspected of having the "China virus" — a term that fails to acknowledge how residents of China are the biggest victims of this outbreak, and how Bejing is making every effort, with unprecedented transparency, to stop the virus from spreading.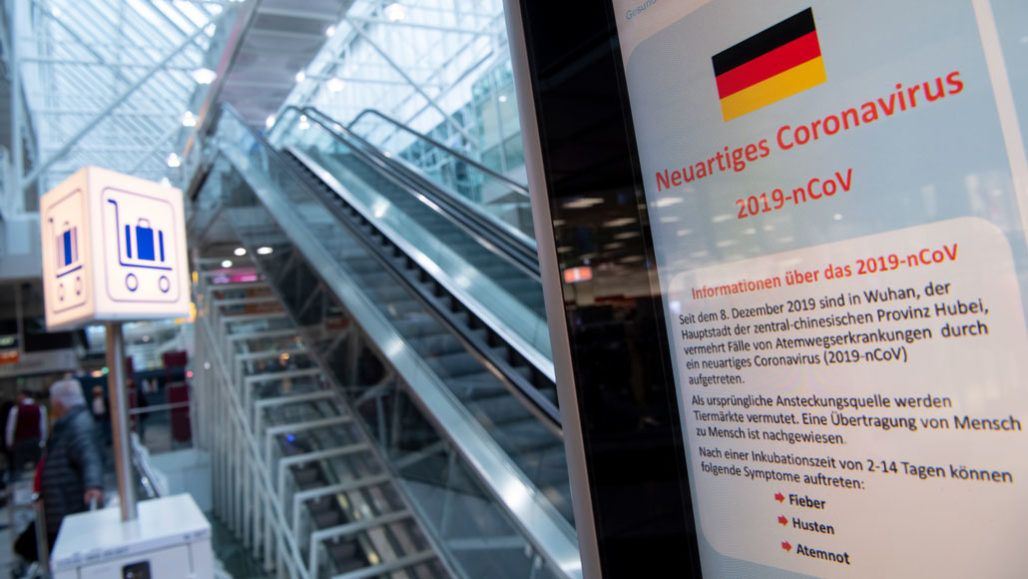 I will definitely have to keep my eyes on social issue of how it will be going.
---
Reference
---
---
If you enjoyed Posting, Please Like and Share the Post and Subscribe My Blog!