Hey guys, welcome back to my blog and post. This time, I suddenly realized that Valentine's day is coming soon. I totally forgot about it. My boyfriend and I talked about it by accident 2 days ago.
Well, for real, I think that the day does not have to be too special in my point of view. At least, mot as much as each birthday. It is just enough if couples spend more time together than usual on the day. That is why it is kind of frustrating whenever I think of choosing a gift for a boyfriend. It gives me such headache, anyone related?
Instead of being too fancy gift and activity, as I said, Spending time is much more important. So, I am going to let you know what I am thinking about what couples can do on Valentine's day.
---
1.Bake cake or cookies together
I love eating cake and cookies and My boyfriend loves baking and cooking by himself. Don't you think it is a perfect match? If you guys are the same, Try to back together. It would be much fun than you think it is. Think about preparing ingredients, get ready before baking, baking together in lovely mood and so on. And at last, delicious cake would be pretty awesome as soon as It is done to enjoy and get rid of your tiredness from baking. Why I call it practical is that you basically feel productive when you have something as outputs.
---
2.Cook Yourself and Have a meal on self-decorated beautiful table
Cooking dinner on Valentine's day is well-known, basic but also practical. Basic menus could be pasta, pizza (If you have an oven), soup, friend rice and so on. Cooking with good and exciting music would be enjoyable not only couples but also singles, right? Like baking, you will be much satisfied with what you made for dinner as a result of doing.
Plus, it would be romantic after all when you prepare special decoration on your kitchen table on the day. That could be beautiful flowers, special table cover and some of wine or champagne. Your dinner on the day would be more than just special and moody for perfection.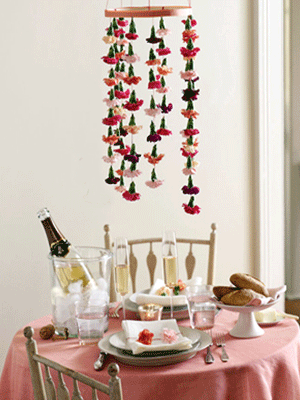 ---
3.Eat Out + Go to Cinema + Go to Pub and Club
If you want to spend the day more active and lively and casual, you would want to go out for fun with your boyfriend or girlfriend. Basically, what you can think of is eating out, I guess. You can choose whatever you want for dinner. Depending on your mood of the day.
Then, it would feel like it i not that enough joust going home after that. If so, You can enjoy movie in cinema. But be noted that you better have reservation for that, as many people and couples would simply think of coming here for the day.
After movie, it would be quite dark outside around midnight. If you guys love enjoying nightlife know how to enjoy the night, go for pub crawling or clubbing. it makes your day completed in casual and free way. To me, A couple in the club enjoying the night looks cool.
---
4.Enjoy Sauna (In Germany)
Sauna and pool is one of my favorites that I want to enjoy in my free time and vacation. It is just the best for couples to relax themselves for holiday or special days. It is practical in terms of healing your body with your one and only. Also, the reason why it has to be good is that it makes romantic mood naturally with no big effort.
As I live in Germany, I already got used to German way for enjoying sauna. If you want to know what is German style when it comes to sauna, Click and Check here in my previous post.
For tips, There are a lot of hotel and sauna packaged options with reasonable price in most of area, therefore, you better hurry for booking if you want to have the option!
---
It is right on this week on Friday, I wish you all have wonderful Valentine's Day!
If you enjoyed Posting, Please Like and Share the Post and Subscribe My Blog!