If you've had an incredibly busy week and not a spare second to think, solitude and a few empty hours can be utter bliss. Other times it can feel quite the opposite.
If you're not in the right mood to sit around and just luxuriate in doing nothing, being home alone can easily give you cabin fever.
Whether your partner or housemates have gone out for the evening and left you to your own devices, or you have a few spare hours at the weekend, here are some ideas to fill those idle hands.
---
1. Clean Home
Home alone with a lot of energy? Deep cleaning will make you feel like you've achieved something and leave you more at ease in your own home.
You'll probably need to do that too, but when you've got a few spare hours, try tackling the stuff that never gets done.
Clean the fridge. Dust the skirting boards. Soap down the walls and get rid of those grubby marks and fingerprints.
You know the thing that broke last year and you still haven't fixed? Now's the time!
If it's something serious, you might want to consider leaving it to a professional, and using your free time to look up and contact one. But if it's something you can do by yourself – perhaps with YouTube's help – give it a go.
You might think you're bored, but I wouldn't mind betting there's a pile of unwashed clothes that could really do with your attention.
You'll be thankful you dealt with them when you suddenly find yourself so busy there's no time for hanging clothes out to dry.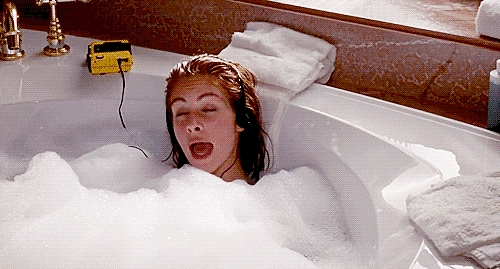 Is there a bath in your house? Run those taps and dig out the bubble bath from the back of the cupboard. Go all out. Stick on some music, or your favorite podcast. Light candles and incense.
Grab a book, if you can trust yourself not to drop it. Hey, you could even treat yourself to some chocolate or wine… or both. Use this time to utterly pamper yourself and relax those tense muscles.
5. Body Maintenance And Self Beauty Care
Let's face it, we all have times when we let our personal grooming slide a little, whatever our gender.
Life gets busy, and we have a million and one things to do. So, that one time you find yourself kicking your heels, have a maintenance session.
As well as working wonders for your skin, there's something incredibly relaxing about the sensation of a face mask.
With the state of the world these days, it's very easy to bury your head in the sand and just refuse to engage, but it really is important to keep up to date with what's going on.
See what's been happening in the last week, or take a deep dive and educate yourself about a situation you've never quite understood.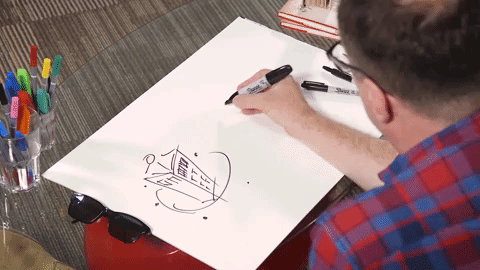 Whether you've never picked up a paintbrush in your life or were the star of your art classes at school, painting can be incredibly therapeutic, and is a wonderful way to amuse oneself for a few hours.
Dig out your old paints or steal your kids' and let your imagination run wild.
This is not something you can do in just a few hours, but you can find a method that suits you and get started.
Commit to spending a certain amount of time learning a new language from scratch, or refreshing your memory of one you're already familiar with.
9. Yoga And Workout
It can be hard to find time to fit things like yoga into a busy daily routine, so when you're home alone with time to spare, take advantage!
There are free and paid apps out there, but there are also thousands of classes available on YouTube.
Pick one that suits your ability level and turn your attention to your breathing and the sensations in your body. Improve your flexibility, strength, and peace of mind all at once.
Or Fancy a dance? Got a bit of nervous energy to burn off? It's not as good as the real thing, but there are loads of Zumba classes on YouTube that are a brilliant way to spend anything up to an hour.
Work up a sweat, work out a few different muscles, and have a laugh whilst you're at it!
If neither of the above appeal to you and you just want a classic guided workout, the place to go is, yet again, YouTube. Put on your favorite workout music and get ready to burn those calories. We're pretty much all sleep-deprived these days, with our hectic work and social lives. And it's bad news for our mood.
So if you have a few hours to spare, why not make up for all those days you've burnt the candle at both ends?
---
Reference
https://www.lifehack.org/536158/7-fun-things-when-youre-home-alone
https://www.aconsciousrethink.com/9323/home-alone-bored/

*All GIF from GIPHY
*All Image from Pexel
---
If you enjoyed Posting, Like and Share the Post and Subscribe My Blog!