---
Related Post
LIFE IN GERMANY – OSTERMONTAG – WHAT DO GERMAN DO ON EASTER HOLIDAY ?
---
Easter markets are as much a long-standing tradition in Germany as the very popular Christmas markets. Villages, town and cities all over the country celebrate the season with painted eggs and regional delicacies. In Frankfurt, the main Easter market takes place in the beautiful setting of the Dominican Monastery close to the city's historic centre.
Decorated Easter eggs
The charm of the German tradition of using hand-painted eggs to decorate trees and bushes in the run-up to Easter lies mainly in the fragility of the egg and the delicacy of the artwork. The Easter Market in Frankfurt celebrates this tradition with a huge variety of decorated eggs on display.
The region of Hesse is famous for its beautiful batik eggs where beeswax is used to resist the dyes, creating extraordinary intricate designs. Also on display will be Upper Silesian scratched eggs, with patterns created by scratching the dye from the delicate shell.
As well as the traditional blown eggs, the market also features beautiful porcelain and turned wooden eggs, alongside a range of other decorative items to celebrate the season.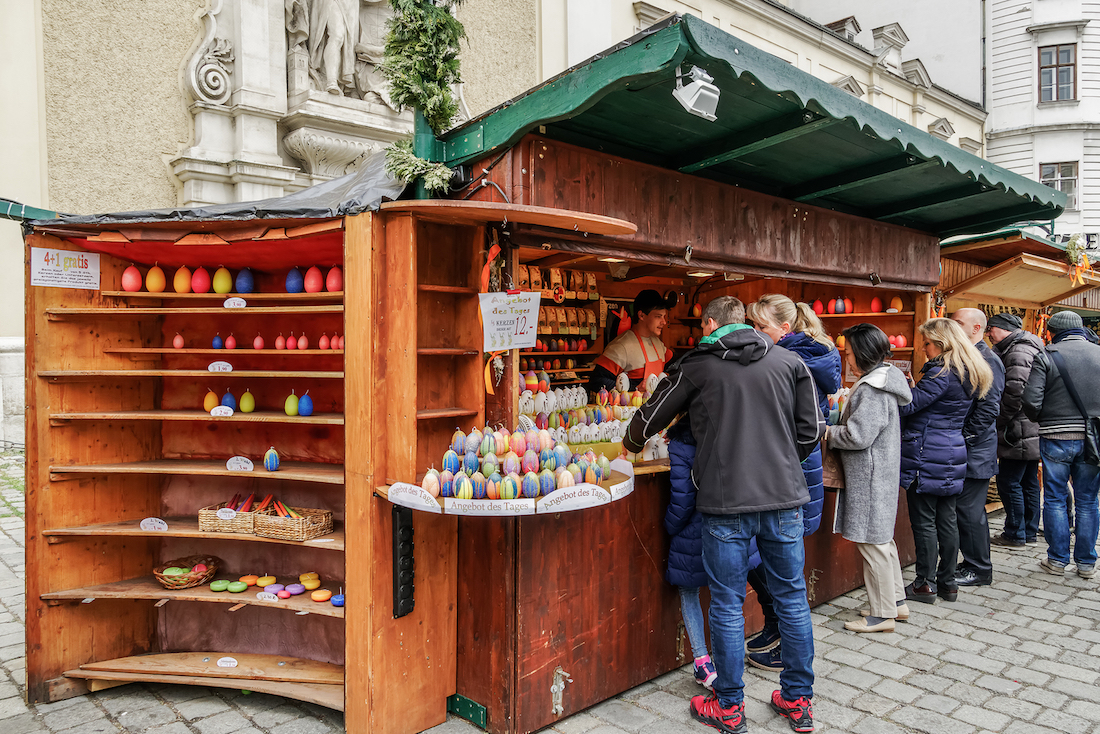 Look, ask and buy at the Frankfurt Easter market
Stallholders from around the region and further afield will be more than happy to talk about their creations, the techniques they use and, of course, to sell specimens for visitors to take home to decorate their own bushes and trees. There will also be opportunities to watch the artists at work and to attempt some of the techniques yourself.
No German market is complete without a variety of food and drink stalls serving regional specialities and selling homemade pickles and preserves. The Frankfurt market will offer its visitors plenty of opportunities for refreshment.
Visiting Frankfurt Easter Market
The market is open from 11 am to 6 pm each day, with proceeds donated to the Hessen branch of the German Multiple Sclerosis Society. The Dominican Monastery (Dominikanerkloster) is easily accessible by local Frankfurt public transport.
INFO
Mar 14, 2020 – Mar 15, 2020
Dominikanerkloster, Kurt-Schumacher-Straße 23, 60311Frankfurt
Admission 2 euros
---
Full Article From 'I AM EXPAT':
https://www.iamexpat.de/lifestyle/expat-events-festivals/easter-market-frankfurt?fbclid=IwAR149D6BOdHaZYY7u5p-6fImiOx8ArwrYN5kiGtZ_QcW2r9fxV0RBfHiT3M
---
If you enjoyed Posting, Like and Share the Post and Subscribe My Blog!