Hello guys, Welcome back to my post series of self nail art of the week!
This week, I wanted to try something different from simple coloring or typical decorating beads. I have been thinking what design should be the best for me to satisfy myself for what I eventually want.
Self Nail Post Series
And yes, I finally decided to try gradient nails by myself at home. It can be also called ombre nails.
Ombré nails (just like ombré hair) are a type of manicure in which a color gradient is created. A light color on the top of the nail gradually blends into a darker color toward the tip.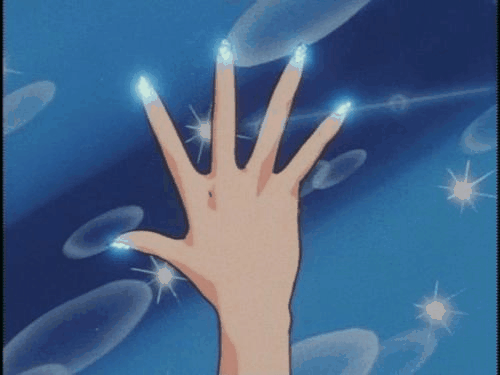 Actually, I have wanted to try french ombre nails as below, but I could not do so, sadly, because I did not have the right nail polish color for that.
So I have to create new Ombre gradient design for doing new nails thinking about limited nail polish color I have at the moment. If I couldn't get warm moody french ombre gradient style, I wanted to go for cold dark base color as its background. I chose dark gray one for it.
And this time, for shaping nail artificial tips, I chose medium length coffin ail shape. If you would like to check other pretty nail shapes, Click here.
Anyway, It was my very first time to try gradient ombre nails at home by myself. So, the result does not seem perfect and professional. How does it look anyway?
It took quite a while compared to other self nail that I have done before. I had to search good information for beginners how to do gradient ombre nails. For checking related tutorials, Click here, wikihow for reading or Youtube for watching.
I thought for a second about adding up some points with beads and so on on this design, but I just decided to leave like this for now.
Simple but Impressive and Chic design is always the best for me when it comes to nail art.
Next time, I am definitely going to try nude tone color french ombre gradient nail. Guys, Stay focused on my Posts!
If you enjoyed Posting, Please Like and Share the Post and Subscribe My Blog!