When I usually go shopping, A shop that I am always headig to is H&M. I enjoy getting a nice fashion item in reasonable price. For me this brand is always what I am thinking of when talking about overall fashion in my taste.
Maybe because of that, it came out middle of nowhere but I wanted to throwback of full H&M Collaboration history, as new year 2020 has begun and new collaborations of the brand of this year are already started.
I am going to show you what is newly coming to H&M as new collaboration, additionally, you will be able to look up at one sight of full history of H&M collaboration which has done so far from 2004.
Let's get started from this year 2020 with 2 new collaborations of H&M.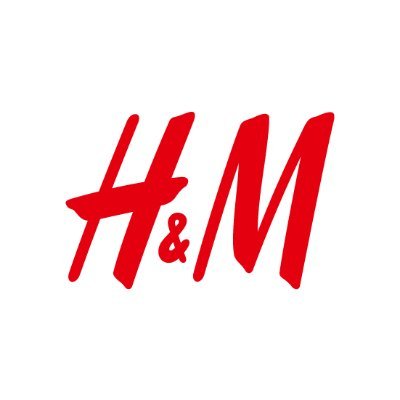 2020: Johanna Ortiz x H&M
Michelle Obama, Beyoncé and Lady Gaga are right. Johanna Ortiz is the dressmaker you need to know about. Now, her vibrant and print-fuelled designs are about to land at H&M.
There's an irresistible sense of joy and power at the heart of the Colombian designer's work that has the world's most powerful women smitten. Michelle Obama opted for Johanna Ortiz during her book tour, at parties, Lady Gaga, Beyoncé, Alexa Chung and Jessica Biel count Ortiz's design as must-haves. Olivia Palermo wears Ortiz to set her style agenda, and when it came to serving a major look at Jennifer Lawrence's wedding, it was Johanna Ortiz that Sienna Miller favoured.
The Johanna Ortiz x H&M collection will be available in stores and online on 12 March 2020.
2020: Sabyasachi Mukherjee x H&M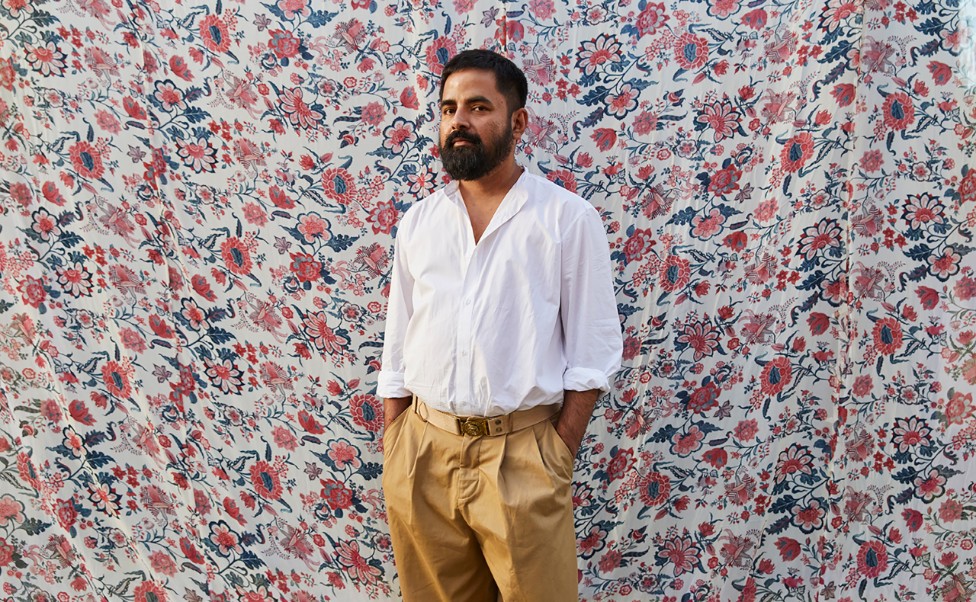 Sabyasachi Mukherjee celebrated his 20-year milestone in the industry. He also dressed a few hundred brides, officially launched his couture jewellery line, opened doors to a flagship store for the same and collaborated with Pottery Barn on a home line. Mukherjee is on the home stretch in 2020, ready to launch one of the most exciting projects he has ever worked on—a global collaboration with Swedish retail giant H&M.
The collection will hit flagship stores and will be available globally on hm.com in 48 markets on April 16 as well as be available on Myntra in India. "I am happy to announce the collaboration with H&M as it allows us the opportunity to share the Sabyasachi aesthetic to a wider audience in India and worldwide. Having done couture for the majority of my career, it is very exciting to bring that finesse and craft to 'ready-to-wear' and to create whimsical and fluid silhouettes that bring relaxed sophistication to everyday life," said the designer.
---
From now, as I said, The collaboration history of H&M from 2004 to 2019 will be shown to you from right below. So, From Karl Lagerfeld, shall we?
---
2004: Karl Lagerfeld x H&M
Was there any other choice but King Karl Lagerfeld to kick off the first H&M designer collaboration? The late Chanel and Fendi creative director created a capsule collection so desirable (both aesthetically and financially) that it sold out within minutes – there had never been fan mania like it and there may not have been fan mania like it since.
2005: Stella McCartney x H&M
The designer's penchant for creating effortlessly wearable garments was a great match for the Swedish company.
Stella McCartney was next on the roster for H&M's designer collaboration serving up separates that fashion editors went wild for. Workwear staples that mirrored her mainline were the big draw fore this collection as well as stand-out dresses that wouldn't look out of place in our wardrobes now.
2006: Viktor & Rolf x H&M
Dutch design duo Viktor Horsting and Rolf Snoeren, known for their lavish and expensive couture pieces. So You might know Viktor & Rolf from their cult-classic 'Flowerbomb' fragrance, or you might know them as the couturiers that sent giant tulle dresses with 'Sorry I'm late I didn't want to come' down the couture catwalk. For their H&M collaboration it was all about the wedding dress.
2007: Roberto Cavalli x H&M
'Ain't no party like a Cavalli party' should have been the tag line for this collaboration. Leopard print, sequins, minis, tassels, fringing and more this collection was all about having fun.
"I am the party!" iconic quote of Roberto Cavalli. This collaboration captured the party-girl ethos and came up with the icon and still popular add picture. Of course, it wasn't for everyone.
2008: Comme des Garcons x H&M
Creative director Rei Kawakubo knows a thing or two about collaborations, having partnered with Nike, Converse and Supreme to name a few. So, when the avant-garde designed announced she was also to partner on a ready-to-wear collection of structural pieces, fans around the world rejoiced and fashion editors practically sprinted to store.
The collection was full of polka dots, which came back to popularity for SS18 season. Comme des Garcons presented the style affordable for everybody.
2009: Matthew Williamson x H&M
These days Williamson is not participating in Fashion Weeks anymore, but in 2009 he was a go-to designer for the gypset.
When it came to 00's, colourful, Bohemian style there was only one man for the job: Matthew Williamson. The designer, whose muses include Kate Miss and Naomi Campbell, brought his trademark bold prints to the high street with a campaign brought to life by Daria Webowy.
2009: Jimmy Choo x H&M
Who didn't want a pair of Jimmy Choos to go out in? Lucky for the H&M shopper, Choo's Tamara Mellon also designed dresses and accessories to go with her instantly recognisable shoes. At that time Jimmy Choo wasn't necessarily the hottest Haute shoe brand on the market, but the partnership with H&M gave shoppers an opportunity to cop then-designer Tamara Mellon's slinky stilettos a more affordable price.
2010: Sonial Rykiel x H&M
Known for her bright colours and stripes, French designer Sonia Rykiel's collaboration with H&M kind of flew under the radar. For those in the know, however, it was one to snap up immediately.
Suddenly, the Rykiel's H&M collaboration hasn't become exactly headline news. At least, the vibrant knit pieces and slinky bralettes were great gets for women, who got lucky of getting them.
2010: Lanvin x H&M
Lanvin's 2010 collaboration captured not only designer Alber Elbaz's ebullient spirit but also converted his many design signatures, from voluminous ruffles to emotive jewel tones.
Fashion's beloved Alber Elbaz brought his Lanvin aesthetic to the high street in 2010 and our party wardrobes rejoiced. Bringing his joie de virie via ruffles, embellishment and classic Lanvin metallics.
2011: Versace x H&M
The excitement was real when it was announced that Versace would hit the high street. Shoppers were so desperate to get their hands on this collection that they queued over night and crashed the website when the pieces went live.
2012: Marni x H&M
Another year, another insider favourite, Marni. Bright, bold prints and graphic lines brought Marni's high street collaboration to life.
2013: Maison Martin Margiela x H&M
It would have been a bigger deal if the fast-fashion giant had managed to partner with the brand when the house founder was still in the picture.
Similarly to Comme des Garcon, Margiela was one of those names that fashion editors went wild for. Oversized rollnecks still line our wardrobes from this collection as well as incredibly outerwear and statement pieces from the famously mysterious designer.
2013: Isabel Marant x H&M
For French-girl fanatics and other women looking to class up their everyday outfits, this was the collaboration to buy. Every one wants to an 'it' French girl and Isabel Marant holds that title above all other all others.
Skinny jeans with slouchy boots, shaggy oversized cardigan-style coats and the perfect little black dress were just some of the pieces snapped up at breakneck speed from this collection.
2014: Alexander Wang x H&M
An early adopter of athleisure came the collaboration to match: H&M x Alexander Wang. With leggings, hoodies and neoprene a plenty the collection sold out faster than you could say, 'trainers are the new heels.' Three years later, we can still catch someone wearing these great pieces!
2015: Balmain x H&M
The Balmain designer had Kendall Jenner, Gigi Hadid, Victoria Secret Angels, and Backstreet Boys at his Balmain for H&M fashion show, turning Instagram into one black hole of #BalmainHMNation photos.
Putting the 'glam' in glamour, Olivier Rousteing enlisted the finest members of his Balmain Army to front his partywear collection with the high street retailer. Embellished mini dresses, gilded jewellery and belts aplenty ticked all the right boxes for eager shoppers.
2016: Kenzo x H&M
The key print in the line is tiger stripes, which appears on everything from rollneck tops to high-waisted leggings. There is also an oversize jacket and a parka to take you into Winter and, of course, let's not forget the black Kenzo logo gloves and the tiger-print crossbody bag.
Animal prints and Kenzo's trademark logo sweatshirt made up the buzziest pieces for this designer collaboration.
2017: Erdem x H&M
Filled with the floral flourished and exquisite feminine detailing the British designer is renowned for, the collection unsurprisingly has some Victoriana-style lace blouses, ruffles, bows and floral cocktail dresses, as well as a few pleasant surprises – a sharp grey pants suit or a tweed jacket and skirt combo! Cutting his teeth for both the men's and women's departments for H&M, Erdem's signature design touches bring a heavy dose of English eccentricity to the high street.
Taking the British designer to the big stage, Erdem brought his feminine aesthetic of ditsy floral and floor-length gowns to the high street – undoubtedly the prettiest collaboration to date.
2018: Moschino x H&M
Never one to shy away from fun, Moschino's collection with H&M saw his playful take on clothing brought to life. Having announced the collaboration at Coachella, the two brands injected huge amounts of joy into our party wardrobes.
2019: Giambattista Valli x H&M
H&M launched their much-anticipated designer collaboration with Giambattista Valli.
Giambattista Valli x H&M spans womens wear, menswear, and accessories. And the couture-inspired pieces run the gamut, from ruffled blouses and tiered gowns to logo hoodies and beanies. The prices are equally varied, ranging from $17.99 to $649, according to Vogue.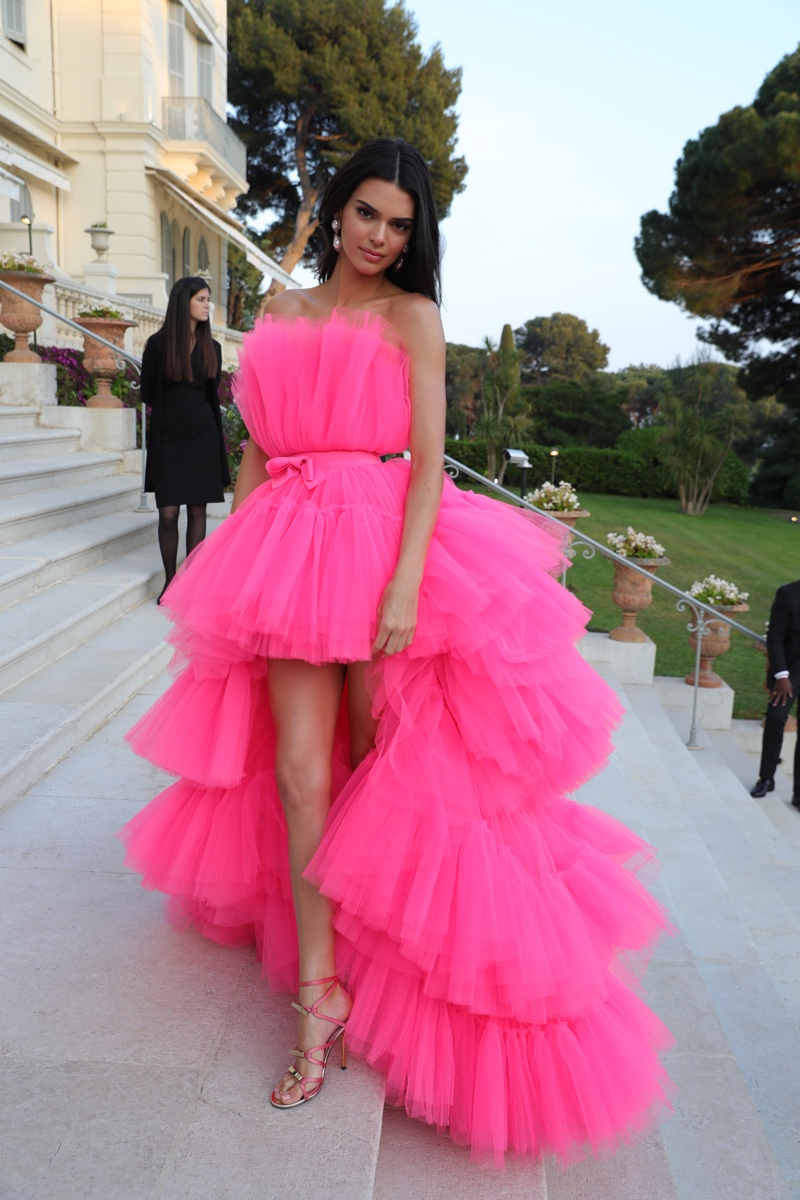 It introduced to the collection earlier this year at Cannes film festival, where the red-carpet worthy dresses modelled by Kendall Jenner and Chiara Ferragni were the biggest fashion talking points. Teased by a mini capsule collection that launched in May, the main drop unsurprisingly drew in huge crowds this morning with an queue wrapping around Oxford Street and key pieces selling out in minutes.
---
Reference
---