Hanbok  is a traditional Korean dress for semi-formal or formal attire during traditional occasions such as festivals, celebrations, and ceremonies. It is characterized by vibrant colors and simple lines without pockets.

Although the term literally means "Korean clothing", today Hanbok usually refers specifically to clothing worn during the Joseon dynasty period. Korea had a dual clothing tradition in which rulers and aristocrats adopted different kinds of mixed foreign-influenced indigenous styles, such as the gwanbok for officials, while commoners preserved a distinct style of indigenous clothing, today known as hanbok.
However, by the late 1800s with the arrival of westerners and Japanese influence, Korean fashion and makeup began to lose its traditional style and elements. Members of a wealthy Korean family posing for a photo wearing traditional hanbok. c. 1910-1920.
Beginning in the late 19th century, hanbok was largely replaced by new Western imports like the Western suit and dress. Today, formal and casual wear are usually based on Western styles.
However, hanbok is still worn for traditional occasions, and is reserved for celebrations like weddings, the Lunar New Year, annual ancestral rites, or the birth of a child.
Although hanbok is a traditional costume, it has been re-popularized in modern fashion. Contemporary brands have incorporated traditional designs in their upscale modern clothes.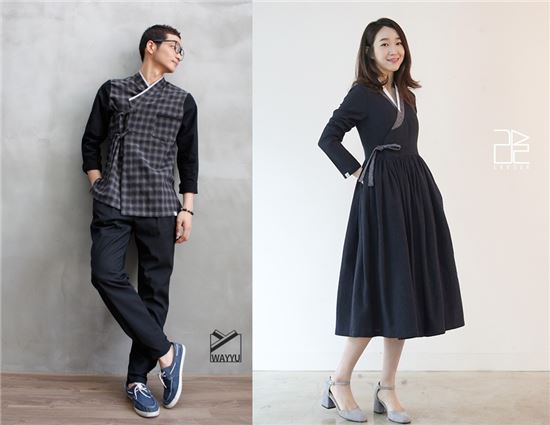 Modern hanbok has been featured in international haute couture; on the catwalk, in 2015 when Karl Lagerfield dressed Korean models for Chanel, and during Paris Fashion Week. It has also been worn by international celebrities, such as Britney Spears and Jessica Alba, and athletes, such as tennis player Venus Williams and football player Hines Ward.
The South Korean government has supported the resurgence of interest in hanbok by sponsoring fashion designers. Domestically, hanbok has become trendy in street fashion and music videos. It has been worn by the prominent K-pop artists, BTS, notably in their music video for "Idol". As the hanbok continues to modernize, opinions are divided on the redesigns.
In Seoul, a tourist's wearing of hanbok makes their visit to the Five Grand Palaces (Changdeokgung, Changgyeonggung, Deoksugung, Gyeongbokgung and Gyeonghuigung) free of charge.
If you enjoyed the post, give me Likes, Shares and Subscribes!