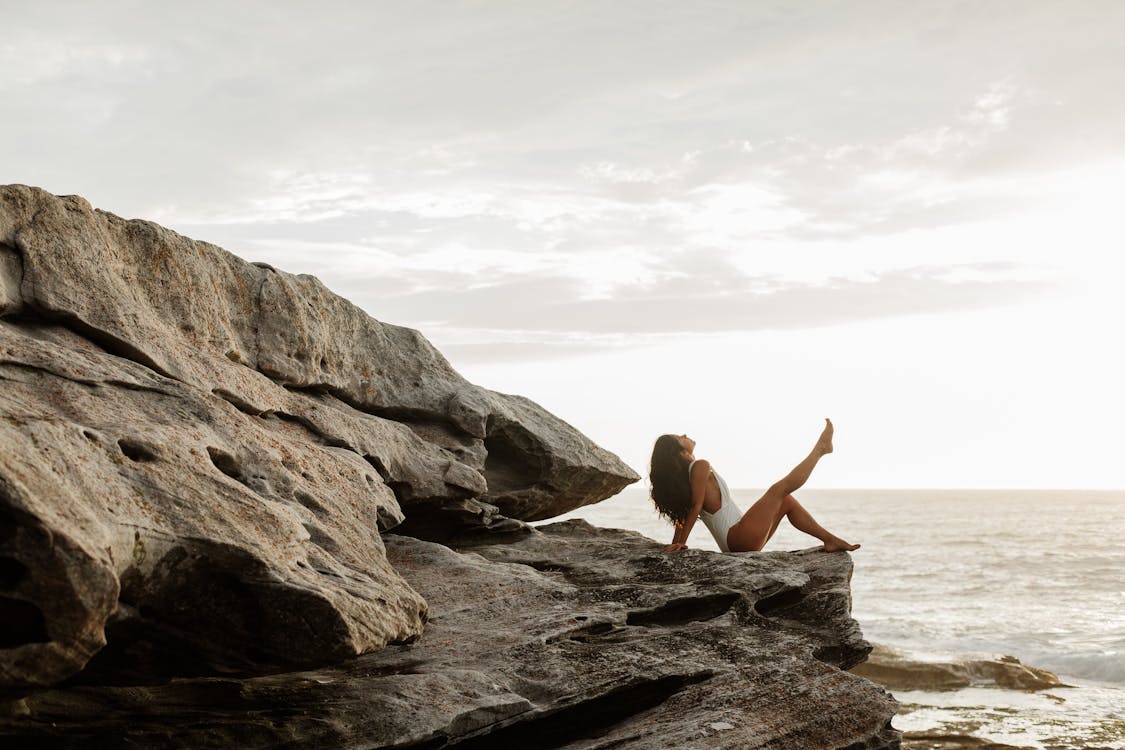 You know K-Beauty. You know J-Beauty. But there's another emerging global beauty trend on the rise, and it's coming from Down Under : A-Beauty.
Known for their less-is-more approach to beauty regimens, Australian companies are staking claim in the beauty industry and bringing a host of natural ingredients with them.
Following in the footsteps of K-beauty (when the beauty world went mad for Korean skincare), the A-beauty trend is making headlines overseas.

Related Post of K-Beauty:
K-BEAUTY – 7 KOREAN MAKEUP TRENDS YOU SHOULD TRY IN 2020
SKIN CARE – THINGS YOU SHOULD KNOW ABOUT K-BEAUTY + KOREANS GLOWING SKIN SECRET


A-beauty, short for Australian beauty is the latest trend to take the beauty world by storm.

Kirsten Carriol, founder of Sydney-based brand Lano, defines A-Beauty as "the opposite of K-Beauty." Says Carriol, "Aussies are much more laid back with much less time invested. We prefer to be at the beach. Some may call us lazy! But we love to cut corners—and a beauty hack—and we are very no-nonsense and no bullshit, which is why a lot of our products are multi-use. It's about less, but better. One product that does eight things—not eight products." Jess Hatzis, co-founder of Melbourne-based Frank Body agrees, claiming Australian women take a "more benefits, less worries" approach to their routines.
A-Beauty is defined by choosing products that are so effective you don't have to work so hard. This effortless-yet-effective philosophy is grounded in highlighting natural ingredients that protect, nourish, and soothe skin without complex routines, steps, and formulas.
"It's the antithesis of the multi-step modern skincare routine."
The term is used to describe brands and products that use native Australian ingredients and take inspiration from aussie's famously laidback lifestyle. Nature and wellness is at the very center of our living and being, so it's only natural that we treat our skincare routines in the same manner.
Why A-Beauty Became A Big Business?
Simple and effective, A-beauty is a delicious antidote to the more-is-more contouring makeup and complicated skincare routines that have dominated the beauty world in recent years. A-beauty is having a major moment right now because it works, and it's easy!
Australian ingredients deliver the results as promised, and they're clean, powerful and efficacious, which is why skincare-lovers are reaching for Australian beauty now more than ever, plus you can get amazing results with just a few products.
Simple And Clean A-Beauty: Super Natural Skin Ingredients In Cosmetics !
Kakadu plum: Grown predominately in the Kimberley region, this sacred Aboriginal wonder fruit is the richest source of vitamin C in the world.
Avocado oil: Packed with vitamins A, D, E and omega-3 fatty acids avocado oil will moisturise and nourish, as well as help reduce the signs of ageing and the redness associated with acne.
Caviar lime: Extracted from the pulp of the Australian finger lime plant and containing a high concentration on vitamin A and citric acid, this ingredient will stimulate collagen production and help tighten and brighten dull skin.
Coffee: In addition to tasting delicious, coffee can assist in reducing cellulite and inflammation and is a great exfoliant for removing dry skin.
Chamomile: This natural anti-inflammatory is great for sensitive skin, including acne and rosacea, and will work to soothe, comfort and moisturise.
---
Reference
https://www.lifestyle.com.au/style/what-is-a-beauty.aspx
https://www.elle.com/beauty/a27046264/australian-beauty-brands-a-beauty/
https://www.perthnow.com.au/lifestyle/health-wellbeing/what-is-a-beauty-and-why-are-women-around-the-world-embracing-it-ng-b881304899z
---
If you enjoyed the post, give me Likes, Shares and Subscribes!