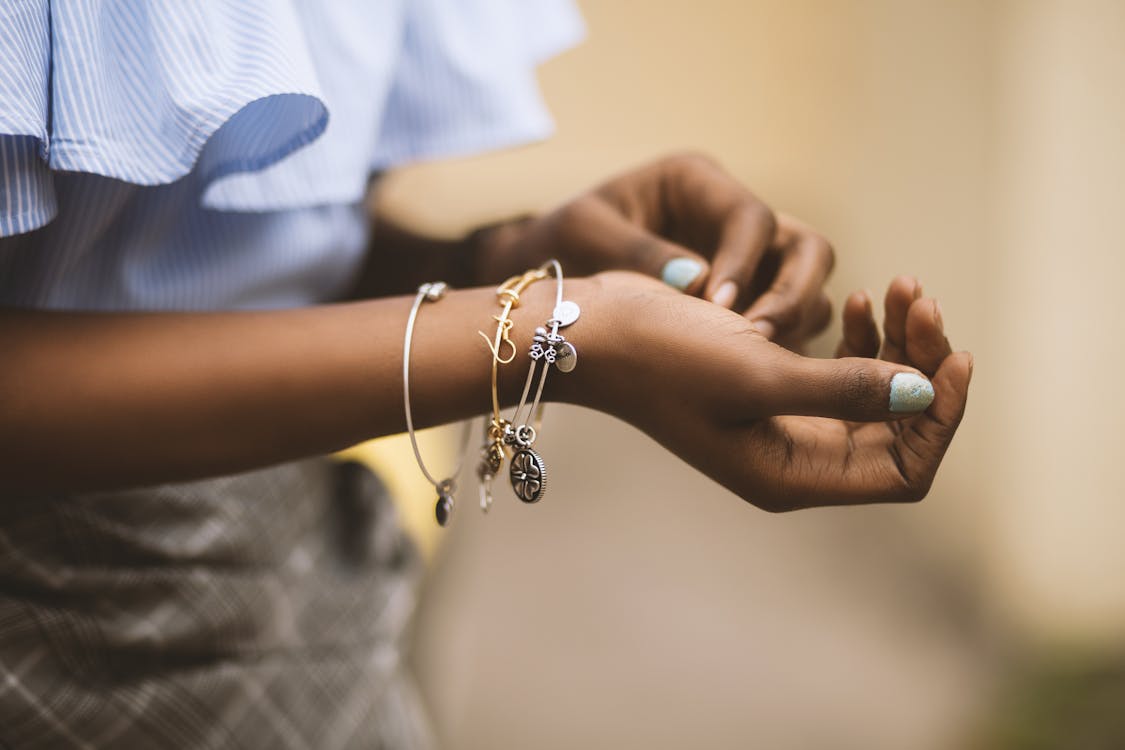 When you choose the right Accessories for you, you never think you wasted your money for it, because it perfectly fits you! That is why people who want to be unique all the time are getting crazy about custom jewelry and Accessories.
The charm of jewelry that allows you to complete different styles every time with just one t-shirt! Jewelry brand you should know now.
---
1.Wald Berlin
Wald Berlin is already a leading brand among fashion influencers! Created by stylists Dana Roski and model Joyce Binneboese in 2012, it's packed with years of know-how accumulated in the fashion field. Jewelry from Baltic Berlin is designed to suit any city in the world, from Bali to New York! The combination of pearl, crystal and chain material suggests a layering style unique to Baltic Berlin.
Want to see more contents of the products? View on Instagram

2.Laura Lombardi
If you like chunky style, gold color and minimalist design, pay attention to Laura Lombardi. New York-based Laura Lombardi mainly presents various chain designs, from thick chain hoop earrings to thin chain necklaces and bracelets. Delicately, you can choose according to your taste. Now, shall we get some styling ideas from the wear shots of our great sisters?
Want to see more contents of the products? View on Instagram

3.Tohum
Tohum designer Verda Alaon is uniquely inspired by anthropology and developing designs. It features a collection that looks clunky but exquisitely crafted, studying exotic culture and art, and charming details across Asia and Africa. The mix match of different materials is modern. Don't you feel the harmony and sophistication of the shirt and exotic jewelry?
Want to see more contents of the products? View on Instagram
4.Alighieri
Alighieri, a popular score among domestic and foreign 'clothes ladies'. Aligieri, loved for its formative design, was named after the Italian poet Dante Alighieri's work 'Divine Comedy'. Designer Rosh Mahtani was interested in poetry literature while studying French and Italian, and eventually began to capture 100 beautiful poems from around the world as a collection design.
Large hoop earrings and bold design rings are more effective as you layer them layer by layer. The quirky texture that feels unique and awkward touch surprisingly goes well with any outfit and creates a luxurious atmosphere. In Korea, influencer Kim Na-young started showing her affection and revealing her name.

Want to see more contents of the products? View on Instagram

5.Maria Tash
Maria Tash is loved for her simple and elegant design, starting with a luxury piercing studio headquartered in New York. With the term 'fine body art', it has emerged as a promising jewel in the jewelry industry. Celebrity's love has already been received. At the wedding of Prince Harry of England and Meghan Markle, Rihanna wore Maria Tash at the Met Gala Show. You don't need a long explanation anymore?
Want to see more contents of the products? View on Instagram
---
Reference
https://www.elle.co.kr/article/45624
---
If you enjoyed the post, your likes, shares and subscribes would be much appreciated!