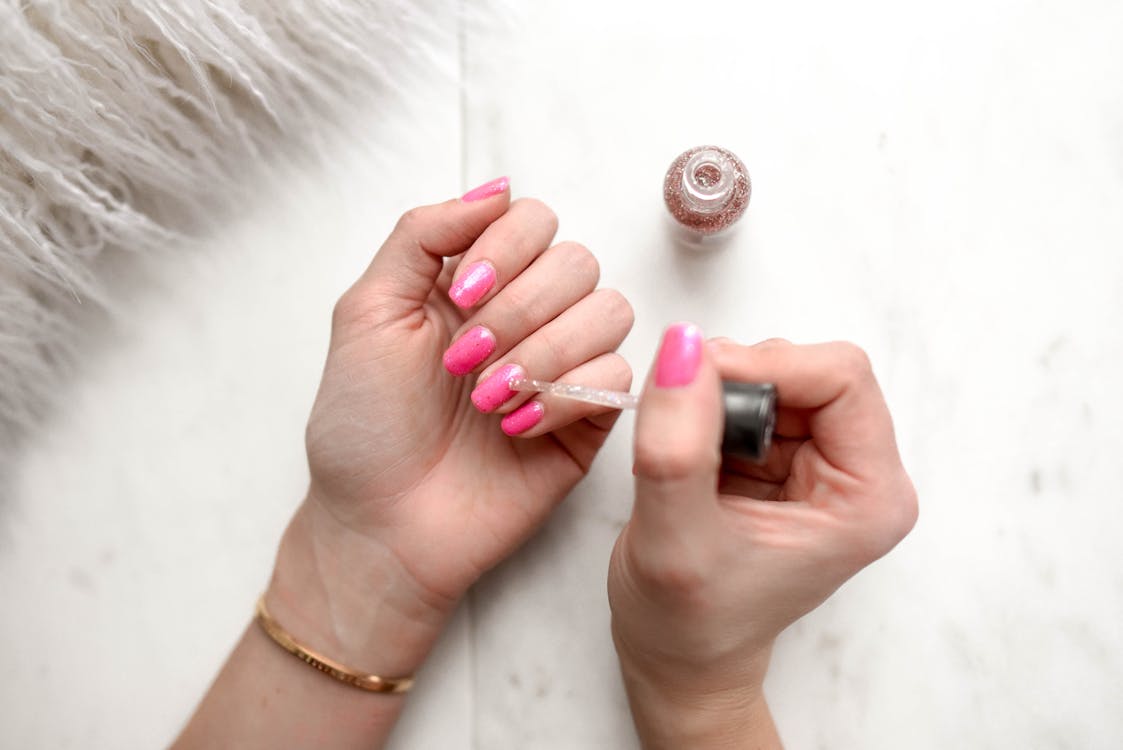 Women with beautiful nails look elegant and beautiful. Without going to the nail shop, you will be able to decorate your hand perfectly by referring to the tips in this article!
Nail art is truly diverse. People have different styles of decorating their nails and different tastes to make them look. More and more people apply different colored nail polish and various patterns on their nails.
Women who don't know how to do self nail use one single color for all ten fingers. Of course, this is not bad, but there are ways to do self nail art in a simpler, easier and cheaper way!


Related Posts
Preparations for self nail art
Many people think that you can go to a nail shop and take care of it, but you can decorate your nails pretty.
It means you can decorate your nails at home. You can prepare the necessary tools for self-nail art, and try to show your creativity.
1. Pencil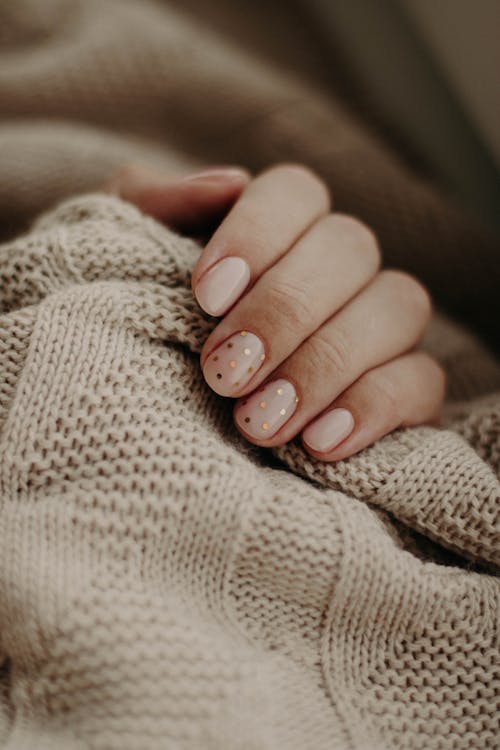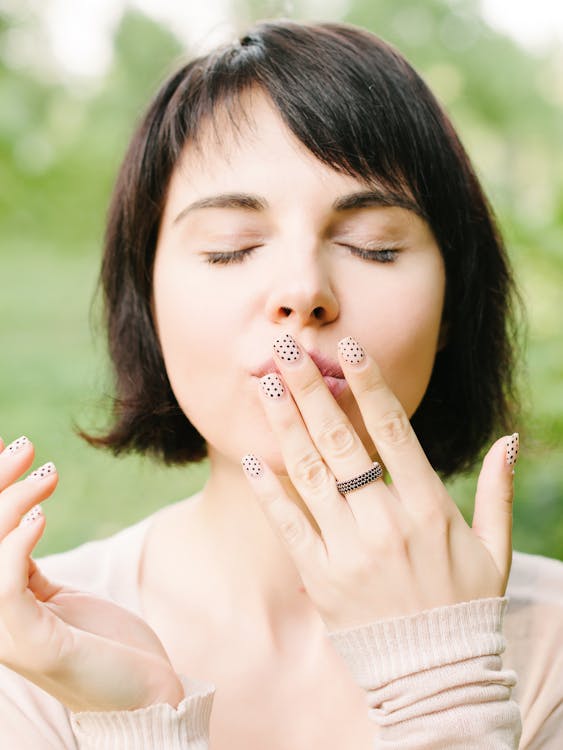 You can use a pencil to design how to decorate your nails. You can use a pencil that you normally use, and you can use a round or sharp tip. Alternatively, you can use a pin on the eraser. You can draw round dots and polka dots with this.
2. Liquid latex

The popularity of this product is growing. You have the freedom to experiment without major failures. Latex liquid is used to round the cuticle edges and nail tips . This eliminates the need for nail polish removers. It is usually used when designing a sponge or stamp.
3. Strip

Strips of various colors are useful for creating geometric designs . This is useful when drawing a straight line or when making a French nail. And if you don't want to, you don't have to take it off again.
You can also use a sticker or masking tape instead of a strip. When drawing a geometric design, it helps to mark areas that need to be polished and not.
4. Thin brush

It is a necessary tool to design freely. If you go to a stationery store or a paint store, you can easily purchase it. However, you can also use a nail polish brush or other paint brush . Cut both ends and use it when only the middle part remains.
5. Nail stamp
Nail stamps are easy and comfortable to draw on any design. Of course, it takes a little practice to do what you eventually want to get. Being able to use it freely after practicing a few times will save you time and make your nails pretty without going to a nail shop.
---
Tips for completing pretty nail art!
When you've got everything you need to draw the design you want, check out the tips below. It will be much easier to draw.

If you want to attach jewelry to your nails, use a pencil. Apply using a transparent nail polish or bond. Using a pencil will allow you to stick it in a safe, sticky position.


If you want to draw a lined design, you can use a brush with a strong hair. Apply nail polish to the brush several times. It will easily sprite.


If you want to create a watercolor feel, use a straw. Apply nail polish to the end of the straw and blow the other end of the straw with your mouth. Then the manicure will spread naturally. It will be really amazing.


To create a gradient, you need a sponge. Apply the nail polish of the desired color evenly to the sponge, then tap the sponge on the nail. Repeat until the desired design is achieved.


If you want to draw a delicate and beautiful lace, prepare a piece of lace and white manicure. Put the lace on the nail and apply nail polish on it. Manicure can be applied using a brush or sponge. It will be a really delicate and pretty design.


Soak your hands in cold water for a few minutes. Then the nail polish will dry much faster.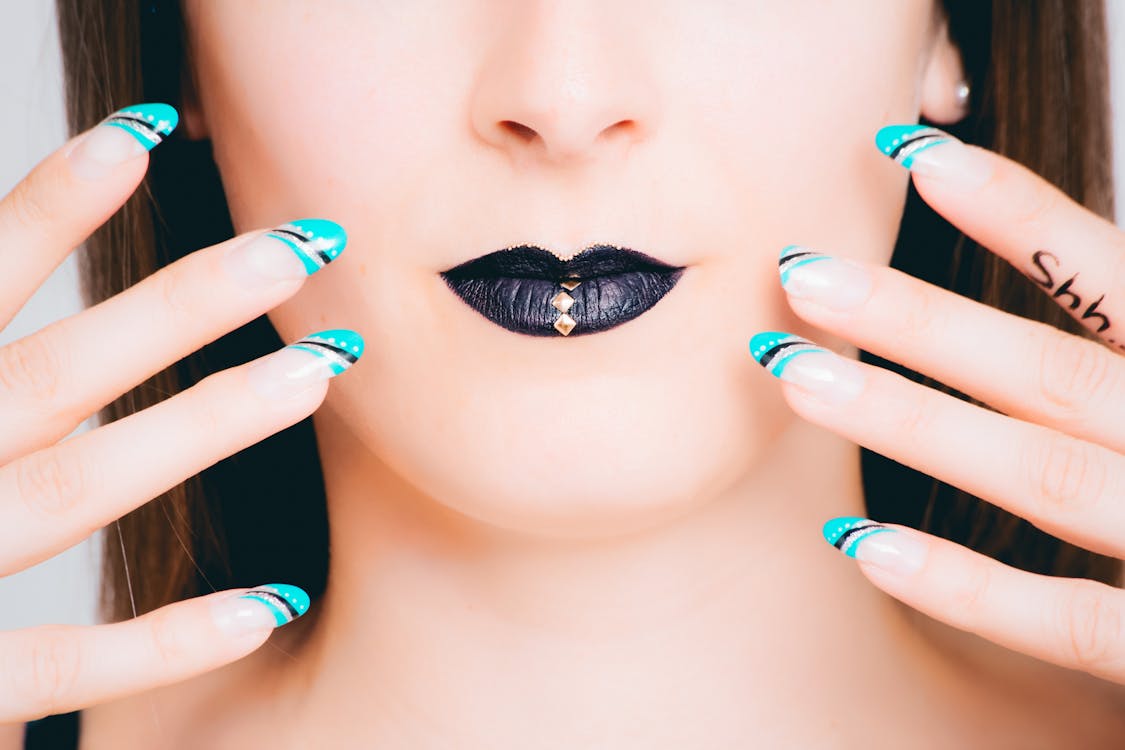 I think you learned some tips for self nail art through this article. Let's try cool self nail art design at home as you desire!

Related Posts
If you enjoyed the post, give me likes, shares and subscribes!