If you're still unaware of the acronym "MLBB", it basically means My Lips But Better, a term which refers to a lipstick shade similar to the natural color of your lips. Whether you're going for a no-makeup look or a dark smokey eye, it adds a natural wash of color to perk up your overall complexion.
You would already know about MLBB term well if you were or are interested in K-beauty. The term and followed beauty cosmetic trend was booming few years ago. For people who want to try K-beauty trend about , you can check below article which contains information of Korean cosmetic brands.
When it comes to makeup, sometimes less is more. If you are aiming for a more natural look, nude lipsticks are the best choice. "My lips but better" shades aka MLBB lipsticks are great for daytime and nighttime. These shades go with any type of outfit and occasion.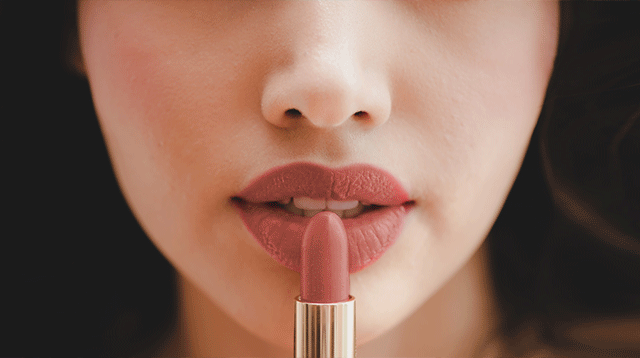 Finding the right shade may be a little tricky, the key is knowing your skin tone.
If you have warm undertones, choose warmer hues such as lipsticks with red undertones (colours which are more saturated);

And if your skin colour has cool undertones, opt for shades with blue/purple undertones. Stay away from mattes as well – the key is to look as natural as possible. Here, our favourite MLBB lipsticks for a range of different skin tones.

Another way to find your perfect MLBB is by matching the darkest shade of your inner lip. The Frisky recommends taking a picture of your inner lip, so you don't have to look like a fool when comparing shades in-store.
And now, it is time to match your skin tone and lips color to real matte MLBB Lip products. This would be much better to find out the best products for you getting self customized. Followed by personal experience, I picked Top 3 Cosmetics Brands for matte MLBB Lip products for you.
1.MAC Matte Lipstick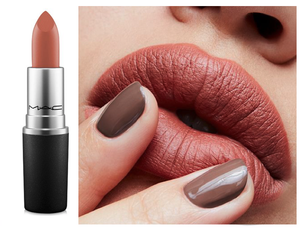 A creamy rich lipstick formula with high color payoff in a no-shine matte finish.
Matte lipsticks are very long wearing, especially dark and bright colors. More glossy ones last much less. MAC has a large variety of both finishes and colors, and they also have a line of liquid lipsticks, which are made to be long wearing (although drying).
Below list is what I picked for models of MAC Matte Lipstick which can be called as MLBB colors.
Down To An Art
You Wouldn't Get It
Honeylove
Velvet Teddy
Whirl
Taupe
Yash
Kinda Sexy
Tropic Tonic
So Chaud
---
2.NYX Soft Matte Lip Cream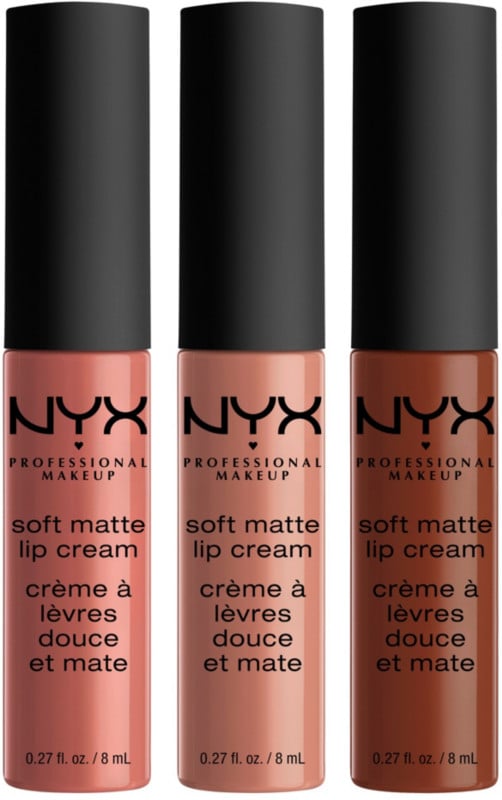 NYX PROFESSIONAL MAKEUP Soft Matte Lip Cream, High-Pigmented Cream Lipstick in Prague. … PLUSH & HIGH-PIGMENTED FORMULA: Envelop your lips in plush, intensely creamy matte lipstick color that's lightweight and never feels dry. Just slide the creamy formula over lips and allow to set to a smooth matte finish.
Neither lipstick nor lip gloss, this matte lip cream is a new form of lip color that is easy to apply and gives a matte finish. Soft Matte Lip Cream is surprisingly long-lasting and, unlike some matt lipstick formulas, also moisturizing.
Below highlight photos are models of NYX Soft Matte Lip Cream which can be called as MLBB colors.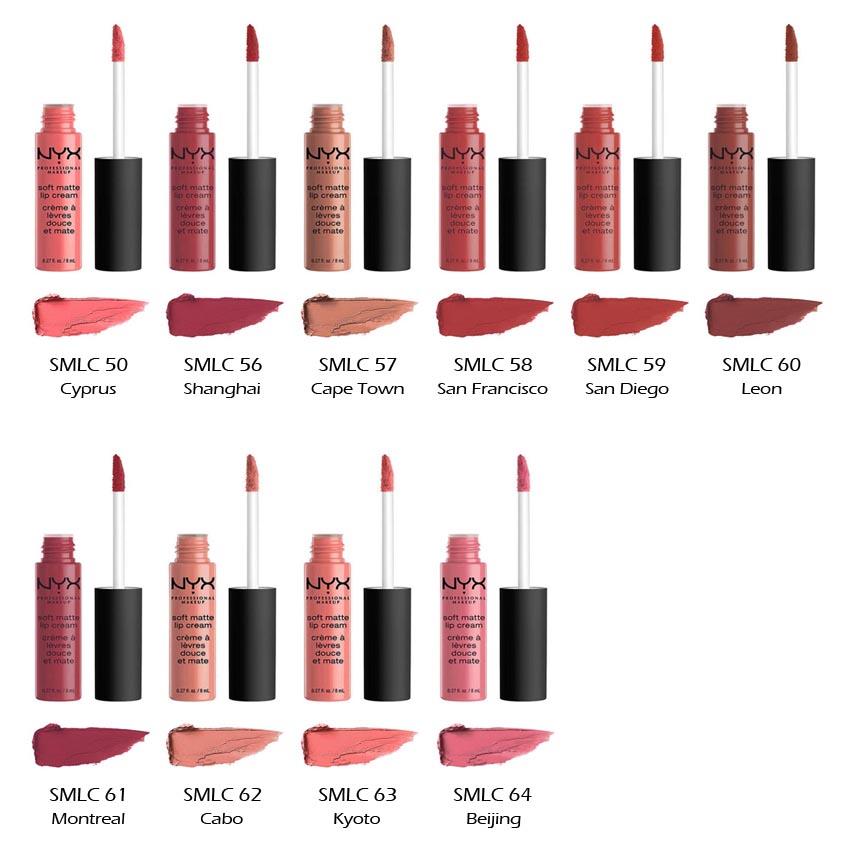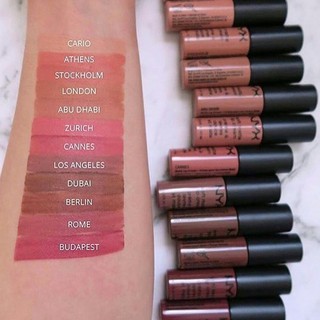 3.NARS Velvet Lip Pencil
Cult-favorite Velvet Matte Lip Pencil instantly delivers the impact of a matte lipstick with the spontaneity of a pencil. The long lasting, non-drying formula is enriched with Vitamin E and emollients for a creamy texture, while a combination of unique silicones ensures long-lasting, seamless matte color for hours.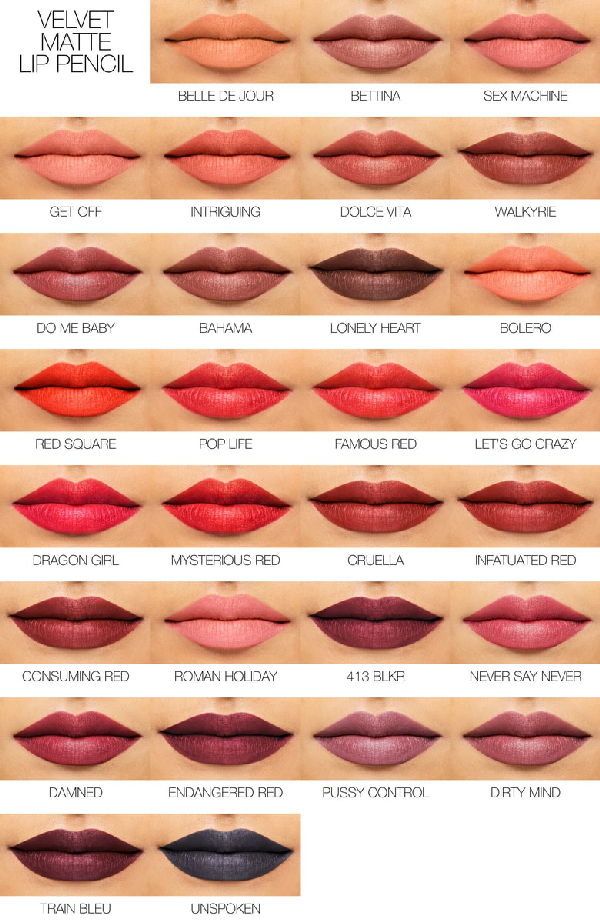 Lips are instantly saturated with rich, vivid pigments and a velvety matte finish. This versatile formula also makes it easy to pair with another lip product for added dimension or as a tinted base. Whether it's soft and neutral or bold and edgy, this lip pencil is ideal for making a lip statement. Works best with NARS Pencil Sharpener.Other sharpeners may be harmful or damaging.
---
---
If you enjoyed Posting, Like and Share the Post and Subscribe My Blog!