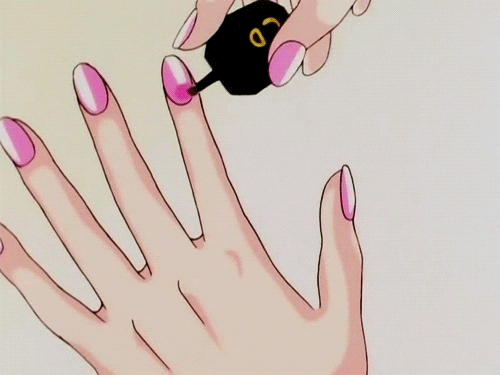 Hello gorgeous people, Welcome to my beauty post!
I am finally done with my new nails with poly gel kit that I ordered from Amazon.
Yesterday was my birthday, by the way, however, I could not do anything special outside of home. You know, all because of Coronavirus crisis. So, I had to find something interesting to do at home. Luckily, I got my package on the day! I was on nail job right after getting the kit in exciting mood.
Related Post
As I told you on previous post, I am done with trying baby boomer nails with poly gel products.
Ta-daa, Those are what I got for new nails! I took a picture of its box and materials inside. I wrote what kind of materials it has on below photo.
It was the very first time for me to try poly gel, so I was quite worried about doing it in a right way. But as soon as I started doing the nails, I realized it is that that hard to do it by yourself. Poly gel is sticky indeed, but it is not too hard to manage it with builder gel cleanser liquid.
The products that I got from Amazon has 8 colors, pink, white, cover pink, light pink, clear, milk white, tea rose and clear pink.
I chose 'tea rose' for bottom and 'white' for top of nails for the baby boomer. Too pinkish is not my taste at all, so i just hoped that the color is turning into as I expect after being cured by my UV lamp.
See below pictures of nails, those are the results of my self nail with poly gel for the first time!
I thought that tea rose color should be like rose ones, but I do not think this can be called tea rose color. It seems more like baby pink color.
You might catch it, but the area around my finger nails are not that in good status, therefore, there is a limit to file or organize up to get it clean to get the best quality which makes me sad. This is because of my bad habit to bite nails and the area nearby.
Also, I leave the nails as it has matte surface. I usually prefer matte type looks when it is compared to glossy looks. But in any sooner, I will put top coat on the nails for protection of coloring at least!
Next time, I am going to use different color like MLBB for bottom color of baby boomer style.
If you enjoy the post, give me Likes, Shares and Subscribes!