Hello, Welcome back to my blog and new post!
I am about to take TOEFL test for applying for international course of master degree in Germany. Well, I do have a English Language certificate which is called TOEIC. But the problem is, first of all, TOEIC is not well considered for proving sufficient English skill in most of school or university in Germany . Second of all, Validation of the certificate is already expired any way.
That is why I have to take a new test for proving English for international course. I prefer TOEFL than IELTS in somehow, so I decided to have TOEFL.
---
TOEFL (Test of English as a Foreign Language) is a standardised test that assesses your level of English skills. The score you get after the TOEFL language exam tells universities if you know English well enough to enroll in a Bachelor's or Master's degree abroad.
Universities set their own minimum accepted TOEFL scores based on the degree level and complexity of the subject matter. Along with IELTS, TOEFL is one of the most popular English language certificates in the world. Almost any international university accepts it.
---
For people who have to take the test in Germany,
There are lots of test centers spread out all over the country. The list of cities include Berlin, Munich, Hamburg, Frankfurt, Stuttgart, Hannover, Leipzig, Cologne, Dusseldorf, Bremen, Osnabruck, Nurnberg, Bonn, Oldenburg, Mannheim, Kiel, Dortmund. Just bare in mind that not all test center have regular tests available at them. It is best to check on to ETS website or when you register to see where tests are being run.
---
---
Now, If there are people who are reading this and would like to take TOEFL like me, You will have to prepare the test to get your desired goal and score, so you don't waste your test fee. (the fee is currently 255 US Dollar and around 235 Euro, which is unpleasantly expensive for a single test.)
Herewith I share you 4 basic but effective ways how to prepare TOEFL test. Keep reading below what those would be!
---
1.Get to Know the Format of the TOEFL Test
Currently, TOEFL offers only one type of test: the internet based test TOEFL (iBT).
TOEFL test is given in English and administered via the internet. It takes about 3 hours total for the 4 sections of the test (Reading, Listening, Speaking, and Writing). Be sure to plan for 3½ hours, allowing 30 minutes for the check-in process.
During the test, you are asked to perform tasks that combine your English communication skills, such as:
Read, listen and then speak in response to a question
Listen and then speak in response to a question
Read, listen and then write in response to a question
---
2.Set Up Your Goal
You should set a goal for your scores. Having this in mind will motivate you to achieve your target as you prepare for the test. It's also a good measure to have on hand so you can determine whether you'll need to take the test again if you scored lower than you aimed the first time. Find out the minimum scores for the universities you plan to apply to to help you find your goal.
Depending on the type of study degree you apply to, you will have to meet a certain set score. Here are a few examples (Below example is only for reference, not objective):
For a semester abroad or Bachelor degrees: test score of 79/80 points
Prepare for admission with an English preparation pre-Bachelor program.

For many Master's programs: test score of 90 or even above 100 is needed.
Especially if you do not have any practical experience (e.g. a stay abroad) and your last English classes are a while ago, you should prepare for the test with an English preparation pre-Master program.

Special Bachelor and Master programs: test score of over 100 points
At this score level, not only your language skills are relevant, but also your ability to cope with the test conditions.
---
3.Practice Speaking English At All Time
You'll need to speak out loud during the speaking section of the test, which can be very daunting to those who are still new to the English language. You will be speaking through a microphone and your answers will be recorded to be evaluated later, so you won't be speaking to an actual person.
Even if you speak English well, nerves can come into play during this section. It's known as the most difficult section of the test as there is a time limit, and there isn't a lot of time to prepare your answers, since this section is only allocated 20 minutes. So even if you're already confident about your English speaking skills, make sure you're prepared for this section.
---
4.Take Practice Tests Enough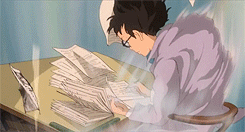 When you're preparing for the TOEFL, you're almost always aiming for a specific score. During your TOEFL preparation period, you can only know if you're nearing your objective by taking practice tests. Practice tests will also help you get a feeling for the test environment, question types, and constraints you'll be faced with on test day. You can basically find and get needed information materials of practice for the test on ETS website. Or, You can get representative learning book for prepareing the test from clicking below book image.
There is no minimum or maximum number of practice tests to take. Be determined until you get your minimum score (or even your ideal score) consistently. Don't give up.
---
Reference
https://www.fluentu.com/blog/toefl/how-to-prepare-for-toefl/
https://www.studyinternational.com/news/toefl-preparation-where-to-start/
https://www.ef.com/wwen/blog/general/5-great-toefl-preparation-strategies/
---
If you enjoyed Posting, Like and Share the Post and Subscribe My Blog!